About StonyBrook.com!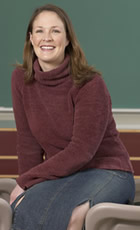 Our aim is to assist anyone interested in finding out more about Stony Brook, New York. This includes everyone from students interested in
Stony Brook University
to those looking for more information on
Stony Brook hospital
. We aim to be the most comprehensive resource about the city of Stony Brook including it's
educational system
,
night life
, etc. We are the unofficial guide to Stony Brook and provide all information freely, publicly, and without charge of any type. Feel free to contact us with any feedback or suggestions that you may have concerning the experience you have on our website. Thank you for taking the time to visit Stonybrook.com and we hope to be of service to you during your stay!
- The Stonybrook.com Staff
Please note that the information we have collected for you comes from a large number of sources and does not carry any guarantees concerning timeliness or accuracy. Please report any corrections to us through the
contact form
.